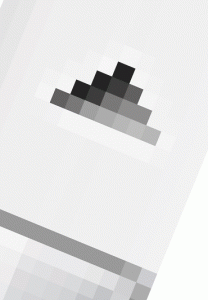 You've probably noticed it before…or maybe not. If you're navigating through pages of a site, some of which have scrollbars and some of which don't, the while site will shift ~20px every time you load a page that has scrollbars.
This is true in all modern browsers (IE8, FF2.5+, Opera, Safari, Chrome). In fact, the only browsers that I didn't experience this in were IE7 and IE6.
This shift doesn't bother me particularly, but it bothered a client so I set out to find a solution. I was able to put together a script solution that works on all major browsers. Most existing solutions involved turning the scrollbar on permanently…something I didn't want to do. This script waits until the DOM is loaded then checks to see if a scrollbar is active. If it is, it calculates the width of the scrollbar and sets the body's marginLeft equal to that width. This offsets the shift, and since it runs on DOM load it takes instant effect.
This script was compiled from various pieces I found around the web. The bit that loads on DOM Ready is taken from The Future of the Web. The function that gets the width of the scrollbar was adapted from Alexandre Gomes, and the code that detects whether or not a scrollbar is active was taken from this stackoverflow discussion.
Enough said, here's the code.
/*
 * (c)2011 John Pezzetti
 *
 * addDomLoadEvent is (c)2006 Jesse Skinner/Dean Edwards/Matthias Miller/John Resig
 *
 * For more info, see:
 * http://www.johnpezzetti.com/?p=141
 * http://www.thefutureoftheweb.com/blog/adddomloadevent
 * http://www.alexandre-gomes.com/?p=115
 * http://stackoverflow.com/questions/681087/how-can-i-detect-a-scrollbar-presence-using-javascript-in-html-iframe
 *
 */

addDOMLoadEvent = (function(){
    // create event function stack
    var load_events = [],
        load_timer,
        script,
        done,
        exec,
        old_onload,
        init = function () {
            done = true;

            // kill the timer
            clearInterval(load_timer);

            // execute each function in the stack in the order they were added
            while (exec = load_events.shift())
                exec();

            if (script) script.onreadystatechange = '';
        };

    return function (func) {
        // if the init function was already ran, just run this function now and stop
        if (done) return func();

        if (!load_events[0]) {
            // for Mozilla/Opera9
            if (document.addEventListener)
                document.addEventListener("DOMContentLoaded", init, false);

            // for Internet Explorer
            /*@cc_on @*/
            /*@if (@_win32)
                document.write("<script id=__ie_onload defer src=//0><\/scr"+"ipt>");
                script = document.getElementById("__ie_onload");
                script.onreadystatechange = function() {
                    if (this.readyState == "complete")
                        init(); // call the onload handler
                };
            /*@end @*/

            // for Safari
            if (/WebKit/i.test(navigator.userAgent)) { // sniff
                load_timer = setInterval(function() {
                    if (/loaded|complete/.test(document.readyState))
                        init(); // call the onload handler
                }, 10);
            }

            // for other browsers set the window.onload, but also execute the old window.onload
            old_onload = window.onload;
            window.onload = function() {
                init();
                if (old_onload) old_onload();
            };
        }

        load_events.push(func);
    }
})();

function getScrollerWidth() {
    var scr = null;
    var inn = null;
    var wNoScroll = 0;
    var wScroll = 0;

    // Outer scrolling div
    scr = document.createElement('div');
    scr.style.position = 'absolute';
    scr.style.top = '-1000px';
    scr.style.left = '-1000px';
    scr.style.width = '100px';
    scr.style.height = '50px';
    // Start with no scrollbar
    scr.style.overflow = 'hidden';

    // Inner content div
    inn = document.createElement('div');
    inn.style.width = '100%';
    inn.style.height = '200px';

    // Put the inner div in the scrolling div
    scr.appendChild(inn);
    // Append the scrolling div to the doc
    document.body.appendChild(scr);

    // Width of the inner div sans scrollbar
    wNoScroll = inn.offsetWidth;
    // Add the scrollbar
    scr.style.overflow = 'auto';
    // Width of the inner div width scrollbar
    wScroll = inn.offsetWidth;

    // Remove the scrolling div from the doc
    document.body.removeChild(
        document.body.lastChild);

    // Pixel width of the scroller
    return (wNoScroll - wScroll);
}

function preventPageShift() {

  var root= document.compatMode=='BackCompat'? document.body : document.documentElement;
  var isVerticalScrollbar= root.scrollHeight>root.clientHeight;
  if (isVerticalScrollbar){
    var scrollWidth = getScrollerWidth(); //Returns '0' in IE7, which we want
    document.body.style.marginLeft = scrollWidth+"px"; //Have to use margin for webkit browsers
  }
  else document.body.style.marginLeft = 0; //In case window is resized
}

addDOMLoadEvent(preventPageShift);
window.onresize = function(){preventPageShift();} //Makes adjustments on the fly
Filed under: Development
|
18

Comments
---
---